Sakura is a sweet young otter who adores Mochi, her best buddy.
Sakura feels cuddling up to Mochi, a ginger cat with gorgeous, velvety fur, is the perfect way to spend asleep.
Sakura is seen throwing her small arms around Mochi and burying her face in the velvety hair of the cat in a now-viral video.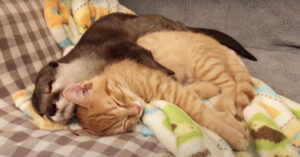 Apparently, Sakura can't fall asleep unless she gets to give Mochi some hugs before bedtime.
The adorable video has over two million views and thousands of comments and people can barely handle the cuteness.
A sleepy otter cuddling a kitty, it really doesn't get much cuter than that.
Litte Sakura knows exactly how to get a good night's sleep.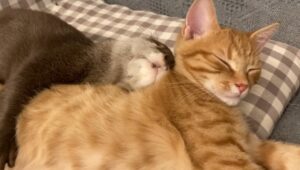 All she needs to do now is snuggle up to her best buddy and enjoy Mochi's silky purr and hair.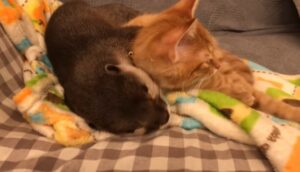 After all, there's nothing like falling asleep close to someone you care about and can count on.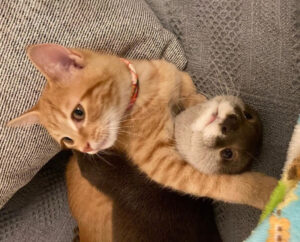 And Mochi seems to love it just as much.
Watch their adorable night-night routine in the video below.